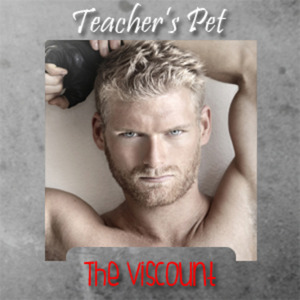 Thanks for visiting my brand new site!!
My Teacher's Pet is The Viscount, hero of the soon-to-be-released Bared to the Viscount.
Here are Five Fast Facts about him:
He received his degree from Oxford—with honors, of course.
He was Captain of the cricket team—and could outrace any rider from London to Bath.
Growing up he wanted to be…Viscount, naturally, like his father and grandfathers before him.
On Friday nights, you'd have found him dancing with the most notorious married ladies at rather-less-than-reputable soirees.
At Eton, he spent most of his Latin classes composing bawdy verses to send to the Headmaster's daughters.
The winner of the $10 Amazon e-gift card is Evelise Archer (no relation, LOL)!