As part of the Page Hop, I'll be giving away copies of my books BARED TO THE VISCOUNT and WILD AT HEART (print or e-copy, winner's choice) plus a $25 gift card to Bed, Bath, and Beyond!
All you need to do to enter is read the excerpt below and leave a comment here at laraarcher.com! (Winners will be drawn on Sunday.)
Then be sure to jump to the next stop on the Page Hop (with a chance for lots more fun prizes!): LEELA LOU DAHLIN: https://www.facebook.com/LeelaLou2/?ref=aymt_homepage_panel
__________________________________________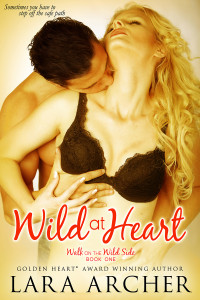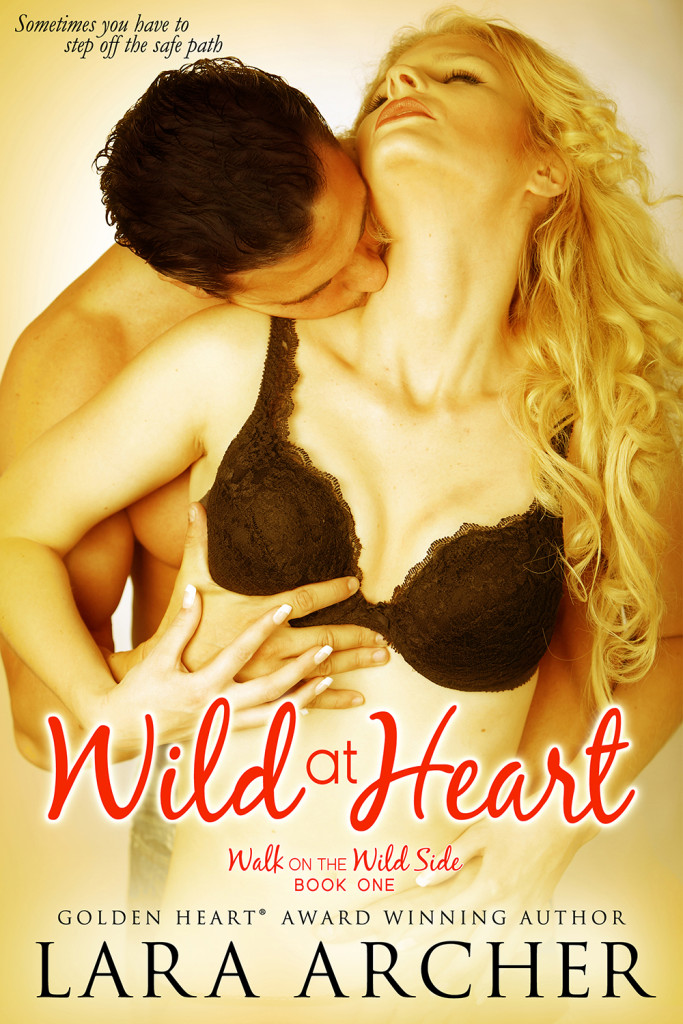 In WILD AT HEART, cinematographer Nick Turner has yearned for independent film director Amber Wakeling for years, but he absolutely forbids himself to touch her. Their work together is the one thing that makes this notorious Hollywood Bad Boy feel like he has a soul. He's just not wired for commitment, and he won't risk his artistic bond with Amber for a few nights of even the most mind-blowing sex.
A new shoot on Colorado's beautiful Wild Mountain, though, strains Nick's resolve to the breaking point. Somehow in this lush, unspoiled setting, the rules of civilized life don't seem to apply. When normally straight-laced Amber makes a sudden move on him, Nick is lost to desire.
Here's a quick excerpt from the opening of CHAPTER ONE:
Nick Turner found himself in a very familiar position: hiking uphill with heavy camera equipment strapped to his shoulders and earth crunching under his boots. And, of course, with his eyes glued to Amber Wakeling's long, strong, suntanned legs eating up the trail ahead of him.
It was a sight Nick always enjoyed: the strides that showed Amber's confident energy and zest for life, not to mention the way those legs of hers shot straight up to the swaying, gorgeous, heart-shaped curve of her ass.
He had a whole arsenal of fantasies to torture himself with as they sought whatever destination Amber had in mind for filming on any particular day—New Mexico desert or New York City dockyard, he could adapt for anything.
Today was especially potent, out here on a Colorado mountain, in the pine forest, alone. A perfect early summer day. Not a soul for miles.
No harm in imagination, right?
With a few long strides he could catch her, run his palms up those taut thighs, seize her around the waist and press his mouth into that sweet little space behind her ear. He'd have her breasts in his hands then, and he'd yank her t-shirt up and off. And then he could spin her around and back her up against a tree-trunk, or maybe just coax her to bend forward over a sun-warmed boulder.
He liked the idea of wrapping both her hands in one of his, drawing her arms taut over her head. His other hand would pop the button on her hiking shorts, drag down the zipper, slide the waistband past her hips. He'd yank up her shirt next, have her naked in seconds.
Maybe he'd take his time then, exploring her everywhere with his hands and mouth until she moaned and screamed his name. Or maybe he'd rip open his own button-fly, shove her thighs apart and thrust right into her until he was the one screaming. He'd slide his fingers to the joining of her legs, stroking the way he wanted to, the way he dreamed of, and they could scream together.
Hell. There wasn't a camera bag big enough to hide the bulge that had started straining the front of his shorts.
But he'd just have to live with it. No harm in dreaming, but there was no way in hell he was actually going to do it.
Amber was his friend, damn it. Not to mention his work partner, in the best creative relationship of his life. Four indie films in four years, with serious Oscar buzz for the last two. For the first time in his life, he felt like the artist he was meant to be. If he messed that up, he might as well go back to plastic L.A. and waste his life shooting car chases.
He was not putting this relationship at risk.
Now Amber glanced back over her shoulder with a grin. "It's not much more than half a mile from here," she said, her brilliant blue eyes sparkling. "You gonna make it, cowboy?"
He grinned back. That kind of teasing had become a tradition, too, every time they scouted a challenging location. "Race you to the top!"
And then it was a burst of speed, a tangle of branches and leaves slapping at their bodies, their hips jostling one another as they fought for the lead along whatever narrow path they happened to be following. There were no rules. Her elbows jabbed playfully at his belly, his hands clutched at her ribcage to slow her down. A brief, delicious excuse to touch her.
They were both panting and laughing as they shot out from the woods into a wide, green meadow. It was like leaping into Eden. The sky was suddenly enormous after the canopy of the pines.
"Look at this place! Look! It's perfect, Nick!" Amber cried, stretching out her arms and spinning as she looked up at the clouds.
He eased the heaviest of the camera bags off his shoulders and looked around. God, yes—it was perfect. Amber had such an instinct for these things. Once the actors arrived, they'd shoot the perfect love scene here: starting with a lush panoramic shot, sweeping around all this greenery, the mountains in the background, still capped with the last of the winter snow. The flowers were so vivid, people in the theaters would swear they could smell them.
"Can you imagine," said Amber, her tanned arms still reaching for the sky, her cheeks flushed with excitement. "Ruby Torres and Jay Hultensaalt here, starring in our movie? Just think of the sheer gorgeousness of that!" Her golden hair swept around her like sunshine, and the stretch of her arms lifted her breasts in a way that made Nick's throat go dry.
"It's already sheer gorgeousness," Nick said, before he could stop himself. He hastily shifted his gaze off to the horizon. "The setting, I mean."
Laughing, Amber reached down to pick a stalk of purple lupine, which she tucked behind her ear. She looked dazzling and adorable, a hippie princess. The dusting of freckles across her nose and the crinkles at the corners of her blue eyes—payment for spending so much of her life outside in the sun—only made her more beautiful. She couldn't have been more tempting if she was trying to seduce him.
Which of course she wasn't.
Unfortunately.
__________________________________________________
Read more at Amazon.com
Spoiler alert: Nick's going to get his wish, but it's going to be a lot more complicated (and a whole lot hotter) than he bargained for!
Remember to leave a comment below to be entered in the drawing for the book prizes and the $25 Bed, Bath, and Beyond gift certificate…and be sure to visit LEELA LOU DAHLIN next on the Page Hop: https://www.facebook.com/LeelaLou2/?ref=aymt_homepage_panel