Boooooooo!!!!! Welcome to my spooky stop on the Halloween Blog Hop!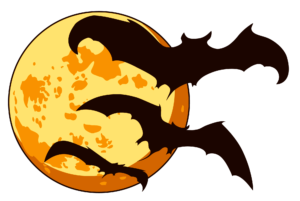 I've got some goodies for you today, including an excerpt from my latest stand-alone romance, THE DEVIL MAY CARE, which you can find below.
Read the excerpt and leave a comment here about a line you like, and you'll be in the running for a random drawing that has prizes for two winners: one is a print copy of THE DEVIL MAY CARE, and the other is this pair of earrings from Brighton.com: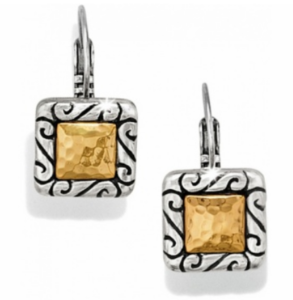 What's not to like?
FYI: If you're "collecting" CANDY TREATS to be eligible for the GRAND PRIZE SWAG BASKET (with lots of gift cards hidden inside!!), my candy is CARAMEL APPLE POPS!! Be sure to add it to your list, and when your list is complete, email it to me at [email protected]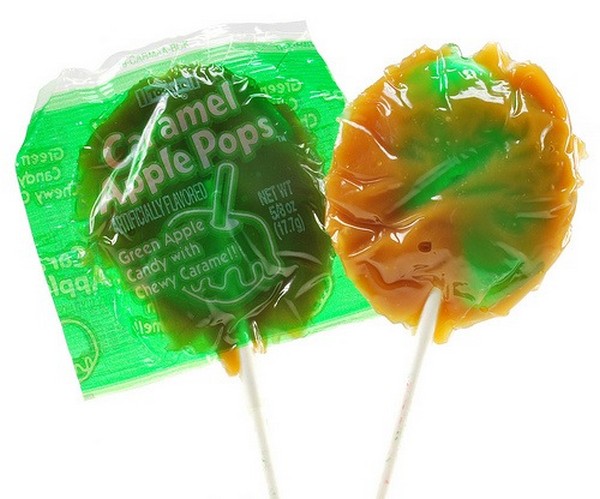 And now for a sexy excerpt from my Regency-era spy adventure THE DEVIL MAY CARE.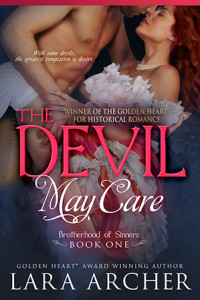 A little background first:
When Rachel Covington's twin sister Sarah is murdered, revenge requires making the killers believe Sarah's still alive, so the sheltered governess must take on her twin's double role as London's most notorious courtesan and undercover English spy. Sarah's former espionage partner, Sebastian Talbot, is assigned to train and protect Rachel, but he seems more interested in vexing her in every possible way. For Sebastian, the mission is a nightmare, a replay of his failure to save Sarah, but with a woman whose unfamiliar innocence threatens to slip past all the barriers of his cynical soul. Together, they must lure Sarah's murderers into the open, distinguish loyal agents from traitors, and struggle to trust one another. The slightest misstep may mean Rachel's death, so Sebastian must help her play her courtesan role convincingly, and that means awakening her long-buried sensuality—a process which threatens both their professional detachment and their surprisingly vulnerable hearts.
In this scene, they're riding in a coach on the way home from their first mission together:
********************
Rachel turned her head to stare out the window at the dark city rolling past. Hard as it was to believe, she actually found Lord Gargoyle more bearable in his bad moods.
Blast it all, though—she could feel his gaze still poring over her.
The longer she tried to ignore him, the thicker the silence around them felt. When he spoke again, the sound of his voice made her jump.
"Rachel," he said, low and terrifyingly earnest. "I wasn't joking about you needing some practice. You really must grow more comfortable with me. When I put my palm on the small of your back tonight, your spine was stiff as a board."
"That was good posture."
"That was fear."
Her eyes snapped back to his face again. "I'm not afraid."
"No?" A smug smile played about his lips, and he stretched out a hand towards her. "Then come here."
Oh, the look in his eye was hypnotic—a blend of challenge and heat. The force of it tugged at her, as surely as if he'd seized her wrist and were pulling her physically towards him.
Her pulse quickened, began to throb. The heat of it bloomed up her throat, spread over her cheeks. Damn him. No doubt he could see the effect he was having on her, and no doubt he was enjoying the sight.
His smile broadened. "When I said I was an excellent protector," he murmured, "I wasn't just talking about my generosity with money. I assure you my mistresses are always more than satisfied in my bed."
Oh. All those sprawling couples at Lady Barham's party tonight flashed back into her mind—and the gasps of pleasure they'd made.
More than satisfied.
Her chin lifted. Hopefully, Sebastian would see her resistance, and not her trembling hands. "Are they indeed?"
"Most definitely." He still held out his hand in invitation. His arm was rock-steady, his eyes gleaming, his expression so utterly confident.
She swallowed hard. Against all her efforts to steel herself, her nerves began to thrum, and suddenly it was as if she still felt the pressure of Sebastian's hand against her back—and worse, far worse—as if she still wore that plum-colored gown she'd worn that night in the bedroom of his townhouse, when his hands had stroked her arms and breasts and even slid between her thighs, when she'd nearly surrendered everything to him.
The flesh throbbed now at the joining of her legs.
How easy it would be to let it happen, to let him touch her like that again—and perhaps not stop him this time. Her breasts seemed to strain against the tightness of her bodice, and she caught herself biting at her lip.
"You're curious," he said, his voice deepening still more. "That's obvious. Why don't you come find out exactly what I'm offering?"
His extended his hand just a few more inches closer. Now he did seize her wrist, and it was as if a tongue of flame lashed her. He pulled, not hard enough to force her, but enough to break through the last bit of her resistance. Her insides quavered, but she let that gentle tug pull her to her feet, make her step towards him, her knees unsteady.
"Excellent," he said, grinning. "That wasn't so hard, was it?"
"What wasn't?"
"Giving in."
Her spine stiffened once more. "Who says I've given in?"
He chuckled again. "I suppose that remains to be seen, doesn't it? Clearly, you enjoy a challenge. So let's up the stakes."
"How?"
His fingers released her wrist, and his hands went to the sides of her skirts. He took the fabric in both fists and began to lift it towards her knees. "Straddle me."
"What?"
"Sit atop me, with your legs on either side of mine. The way a man rides a horse."
Her breath caught in her throat. "I've never ridden a horse."
"Or a man either. I'm well aware of that. Don't worry; I won't take this any farther than you want tonight. But if I'm going to teach you more about pleasure, I'll need access."
Access? Her mouth went dry, and a hot-cold shaft of panic went through her.
He cocked an eyebrow. "Unless you don't think you're up for the challenge."
"But you said you were a mass of bruises," she said desperately. "I—I don't want to hurt you."
"Bruises are of no consequence. I assure you, I find you soothingly soft."
She licked fitfully at her lips. "Do you?"
"Oh, yes, very soft. Very soft indeed." His voice seemed strangely abstracted as he repeated the word, and his gaze left hers for a moment, as though drawn off into some profound philosophical conundrum. Then he heaved a sharp breath, and looked her in the eye again. "Come now, show me how brave you can be."
She stood stock-still for a long moment, her mind racing. She really did need to get over her awful stiffness around men—she'd nearly given the game away tonight, several different times. And that sort of mistake could get them both killed.
Sebastian promised not to take this farther than she was ready for, and oddly enough she trusted him to keep his word. His damnable self-control was dependable for that, at least.
Brave, yes. She could be brave. Heedlessly, thoughtlessly brave.
As if in a dream, she climbed atop him as he lifted her skirts out of her way. The seat of the coach was well padded, but not deep, so her knees had to slide apart rather wider than she wished before the backs of her thighs settled over the iron-hard tops of his. As her skirts dropped back down around her hips and legs, the emerald silk was full enough to cover most of her bared flesh, but with her legs spread so far, and no barrier but the fabric of his breeches between her and him, she still felt dangerously exposed.
And excited.
What would he do to her now?
*********************************************
Thanks for stopping by!!! Be sure to leave a comment to be in the running for a print copy of the book or the Brighton earrings!
Then visit the next Ruby  on the hop, and see what treats (or tricks!!) she's got in store for you!!
Remember: keep a list of the featured CANDY TREATS to have a chance to win the GRAND PRIZE SWAG BASKET which has all sorts of fun loot, plus a bunch of gift cards stashed inside.